English help please
David Pennant offers English speaking practice online.
I would like to help people from home, using Zoom.
Would you like to practise your English with me?
I am patient and kind ( I hope! ) and I have experience of teaching.
I am looking for people with no money - the sessions are free.
Have a look at my website www.pennantpublishing.co.uk and if you like what you see, get in touch to have a trial session of fifteen minutes.
I have not done this before. We will be learning together. Fun!
My own languages are French, German, Arabic (a little), ancient Greek and ancient Hebrew.
Bonjour, tout le monde - Guten Tag zu allen - Salaam Alekum, minfudlik, minfudlak, shokran !
I promise not to share anything about you or what we talk about with anybody else.
Complete beginners and people who lack confidence are especially welcome.
Yours, David Pennant
September 2020
Send the message - English help please - to me at df.pennant@ntlworld.com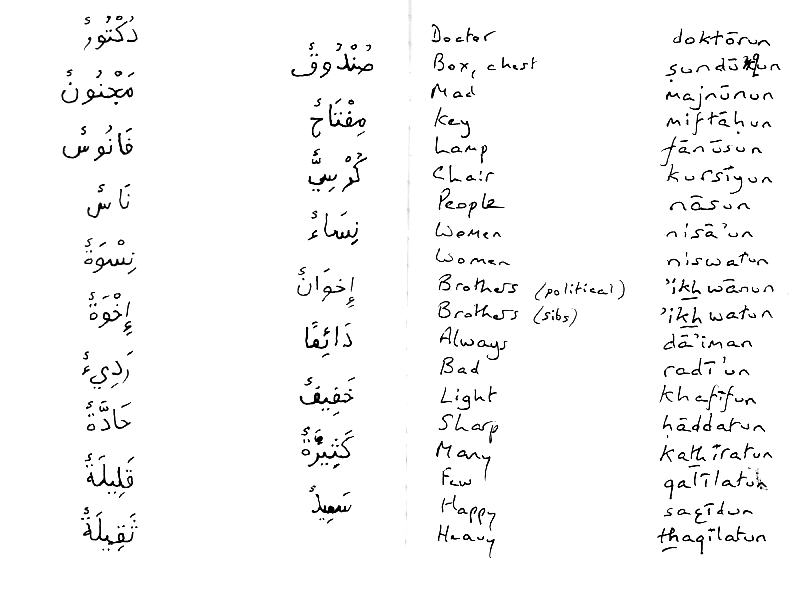 I am learning Arabic. This is a page from my notebook. I cover over the English side, and work my way down the page, learning and recalling the words. A helpful aid.