The Resurrection: a choral work by David Pennant
A 35 minute Sequel to The Crucifixion by John Stainer, David's Great Grandfather.
What is it?
The Resurrection is a 35 minute sequel to John Stainer's Crucifixion, which was written for choir, organ and soloists in the late nineteenth century and still performed today. The Crucifixion ends with Christ's death on the cross and this new work aims to continue the story with Christ's rising to life and appearing to his followers, as in the New Testament. The Crucifixion lasts about fifty minutes, so thirty-five minutes seemed an appropriate length for The Resurrection to enable the two pieces to be performed together.
Who is it for?
It is for amateur choirs accompanied by an organist, with the soloists drawn from their number, and well-known hymns for the audience to join in. It uses the same highly successful blueprint as Stainer, who wanted his music to be easily accessible.
What inspired you to compose this sequel?
In April 2014, I sang tenor in a performance of Stainer's Crucifixion led by Nick Thorpe at Southwell. During the rehearsal, he remarked that the piece ends with the Crucifixion of Jesus, not surprisingly. Over the following days, I found myself thinking, "There ought to be a sequel - The Resurrection. I wonder who could write it?" I slowly became aware that I had the necessary breadth of skills to write it myself.
What skills did you draw on?
Composing the Resurrection enabled me to draw on my breadth and depth of gifting, training and experience; to express my biblical beliefs and contribute to the family musical heriatge.
Passion for and expertise in composing

Love of the Bible text and ability to translate from the original Hebrew and Greek

Depth of biblical knowledge which allowed me to draw together a range of passages to create something fresh

Experience as a piano teacher, accompanist and choir member which gave me a sense of what engages and inspires amateur musicians
Tell us more
The first task was to create the text. The resurrection appearances in the Bible were obvious contenders, but I found I was able to add other passages from the book of Acts and Revelation, which were readings in the Church of England prayer book for the week following Easter day.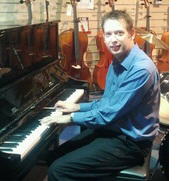 When writing the music, I had in mind the prophecy in Revelation 5:9 that every tribe and nation would be represented among the faithful, so the five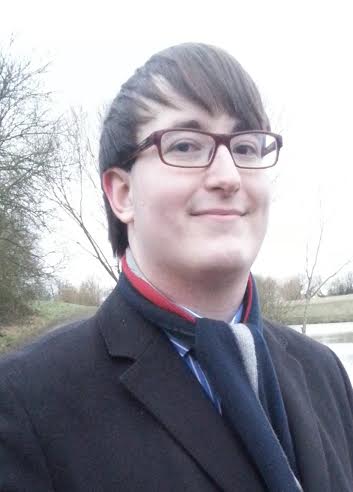 choral numbers are of varying styles as an attempt to reflect this. Click on the sheet music to hear a sample.
When was the first performance?
The first run-through was on Saturday April 18th 2015 at Holy Trinity Church, Knaphill, Woking, with Rob Stafford (Organ, left), Elle Stevens (Mary) Mike Smith (Jesus, right) George Bowen (Evangelist, see photo of Elle and George in an opera performance below), and James Cobb (Thomas and Peter, bottom right). We had a chorus of 60. We rehearsed for three hours and then performed the work. The feedback was positive! It was recorded - see here. More time would have been needed to get a good recording.
When was the first public performance?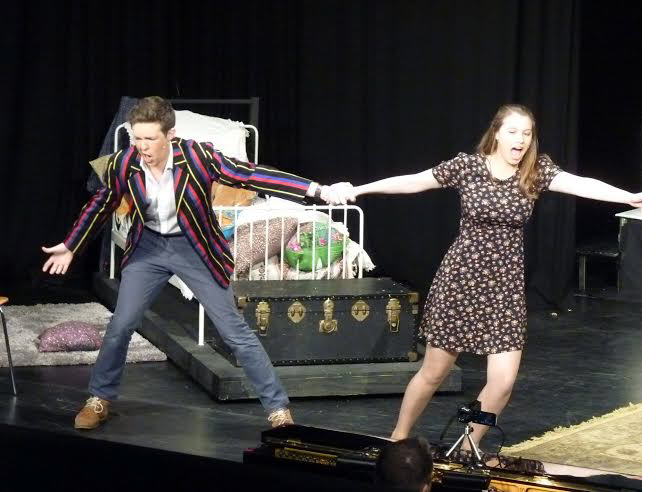 March 12th 2016 by the Maidstone choral union, in a double bill straight after the Crucifixion. There is a CD of this performance. Please enquire. The second was at Paddock Wood, Kent in March 2017, without the crucifixion.
How can I see a score?
Click here to see a full score: individual numbers are available from me. Please ask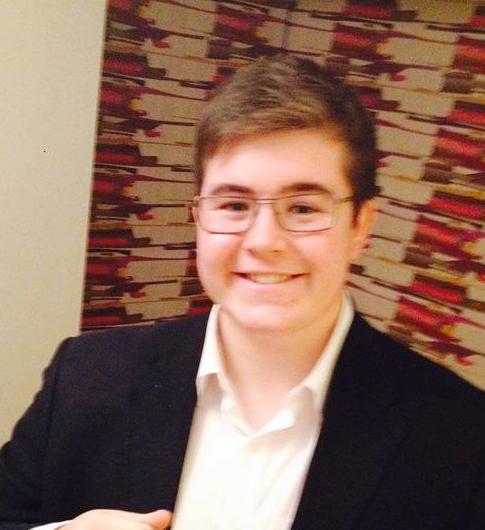 Set of scores for hire from me.
Score to buy from Stephen Pegler at Particular Music.
Thanks, David Pennant, Woking . . . . .