Margetson Family Group Photos
found in a loft in 2001. Relating to
MARGETSON William, a leather manufacturer = Sarah. Parents of
MARGETSON John Stewart, baptised 13.10.1811 at St Mary Magdalene, Bermondsey, London = Hannah Woods on 7.6.1838 at St Giles, Camberwell. Both were then living at Peckham Rye. John's trade was ware-houseman. John had the following four sibli ngs; William Peter, John, James & Paul. Paul of The Lawn, Clapham Common, London, had a son Leonard Charles Margetson (b 27.2.1860), who attended Trinity Hall, Cambridge, entered Oct 1878. John and Hannah Margetson were parents of
MARGETSON Mary Ann (14.2.1841 - 12.3.1885). She was christened on the 12th May 1841, St Giles, Camberwell, London. = Henry Parr Mallam (29.11.1838 - 19.1.1906). She had the following siblings Stewart, John & Hannah.
Other information here Right click on the image to save it. The black and white photos are all copyright free, in the public domain. Margetson individual photos here
David Pennant, Woking, Surrey, UK, great granson of Mary.
Bridesmaids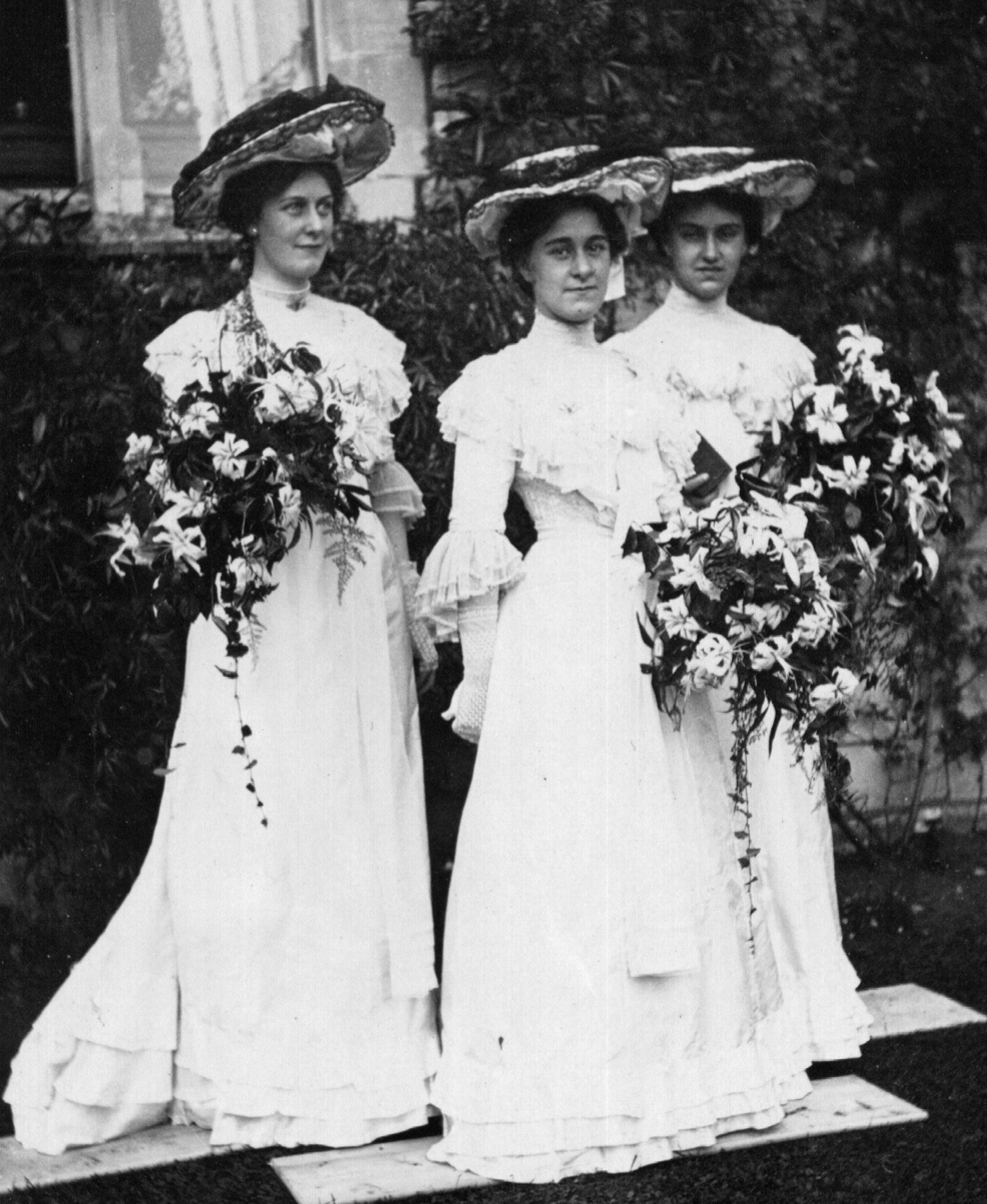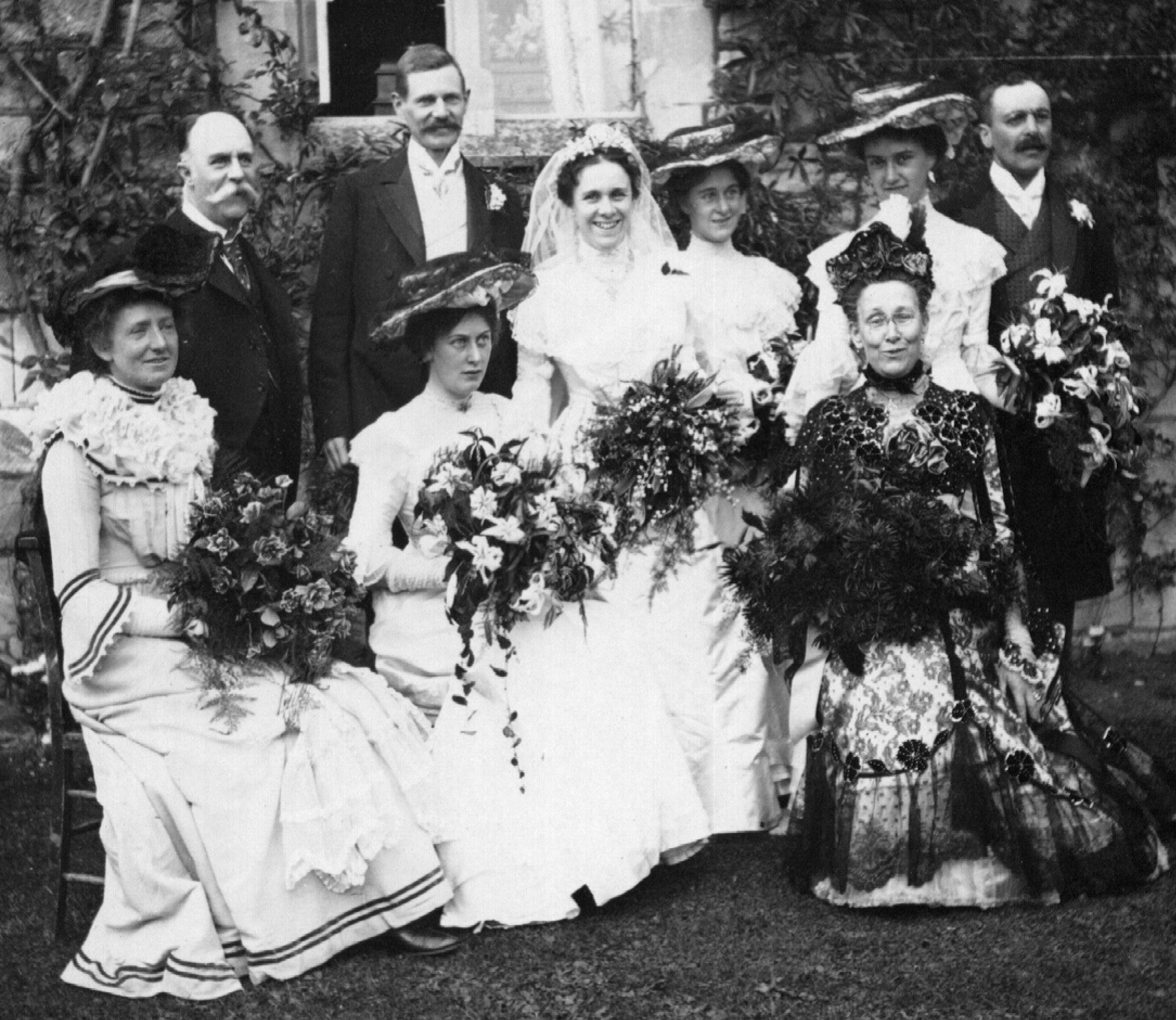 Left to right standing : Willie Margetson (Bride's father), Leslie Waterhouse (Bridegroom), Ellie Margetson (Bride), Addie Margetson, Nora Mallam, H.G. Morrish
Left to right sitting : Blanche Waterhouse, Stella Margetson, Polly Margetson (Bride's mother)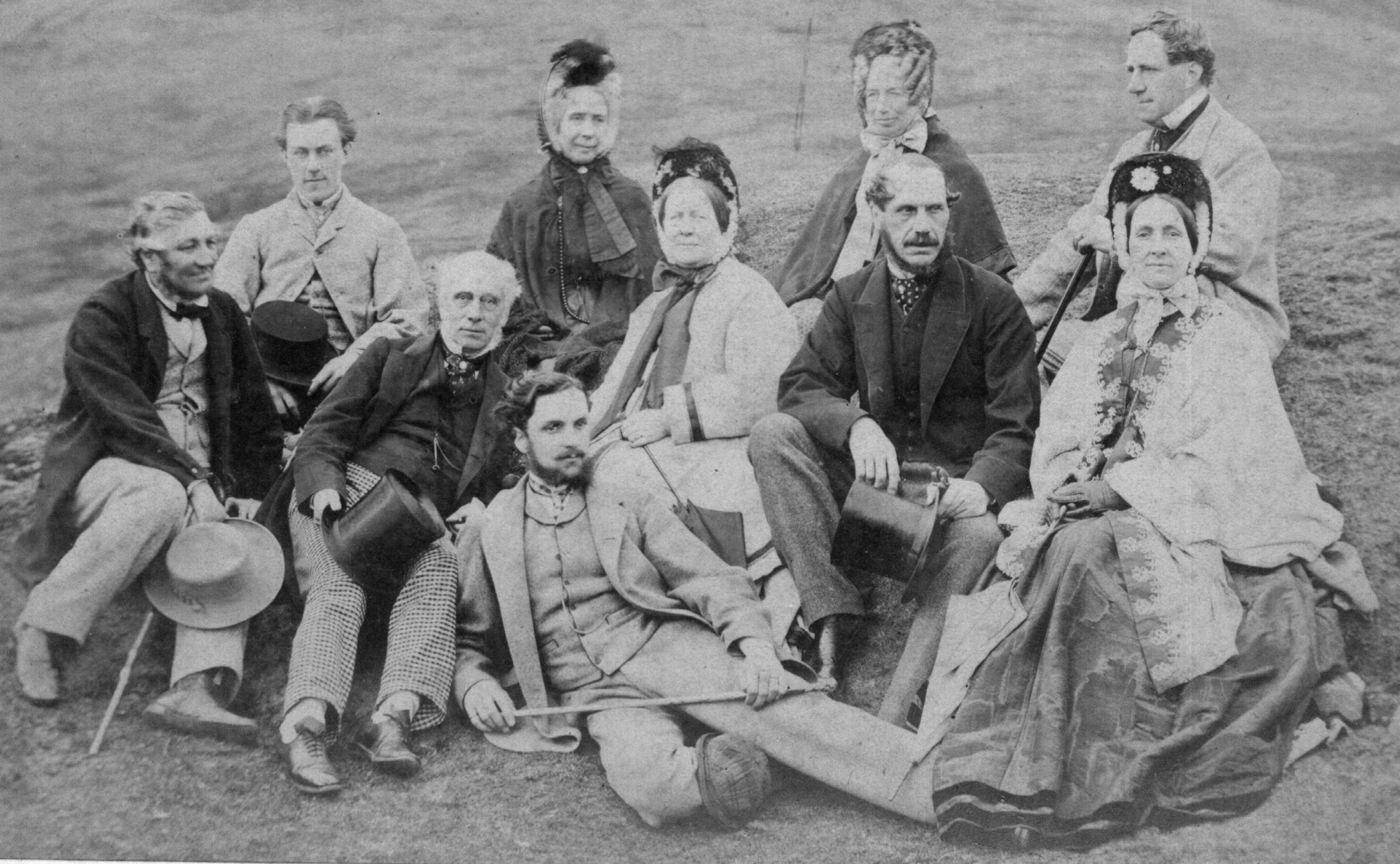 Left to right back : James Morrish (later Sir JM), Granny Margetson, ?, Grandfather Margetson
Left to right front : ?, ?, ?, ?, ?, Lady Morrish