Piano Lessons in Woking
I give piano lessons at fourteen pounds per half hour lesson, to pupils aged 7 to 80+, from beginners to advanced. I have been doing it since 1994 and it is still fun.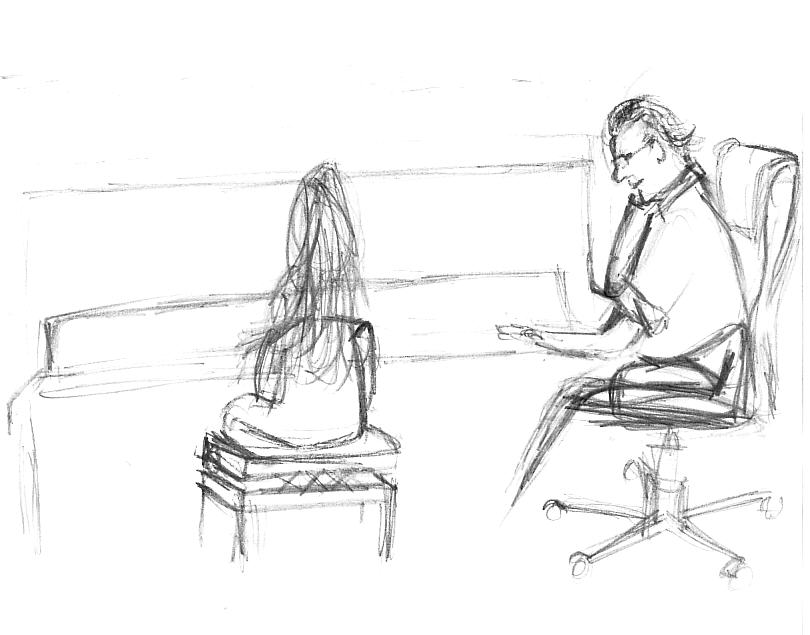 I tailor my approach and choice of music to what suits the pupil best. I am happy to tutor for Associated Board Exams. We are close to Woking Station and there is forecourt parking. This sketch of a lesson in July 2009 by a pupil's sister gives the idea!
I also accompany individuals and choirs as required, play background piano, and assist with musicals and pantomimes locally from time to time. I also play cello and tuba. I have recently been composing piano music as well.
My friend Rob Stafford has put together helpful information about buying a piano here. A keyboard is sufficient for beginners in my opinion, but it needs to have 61 keys or more and should be touch sensitive, meaning that if you press harder, the sound gets louder. Some of the cheapest keyboards don't have this feature, but most do.
For more information about me, including contact details, please click here. Thanks for your visit.
Need a piano?
Sheargold Pianos, Cobham for acoustic pianos. Also Dorothy Kirkman Pianos in Woking. Also Britten's music below stock a few.
Need a Piano accompanist?
The Woking Music Festival syllabus has a list (link below). You can also contact me. You could even ring your local Crematorium for their list of occasional organists.
Local Music Shops and Musical Websites include
Britten's Music, New Haw for sheet music, upright and digital pianos & keyboards, etc. Did you know that the owner is related to Benjamin Britten the composer?
Andertons Woodbridge Road, Guildford are good for drums, guitars and keyboards.
Surrey Arts lay on a wide range of tuition, instrument hire, bands, and orchestras for young people.
Jane Cameron teaches Cello in Woking.
See also the Woking Choral Society, The Surrey Philharmonic Orchestra, Woking Symphony Orchestra and Epworth Choir. Last but not least, Woking Music Festival.
---